---
We need your help to further this collective dream! We welcome your financial support to continue moving this great work forward! Please donate TODAY and forward to anyone else you think may be interested in supporting.
Thanks to some of our great friends, we've already raised $20,000 towards our goal!  If you want to become a SUSTAINER of Earthseed, you can do so by committing to a monthly amount ($10, $25 or $50).
---
Drop us some coins!
Click here for a one time donation:

---
Take your giving to the next level!
Click here if you want to sustain us at $10 a month:

---
Help us grow and grow!
Click here if you want to sustain us at $25 a month:
---
Tell us you want us to keep going!
 Click here if you want to sustain us at $50 a month:

---
Contact us for even larger donations, tax deduction options, or to share how much you love where we are at! Donors of $500 and above can be part of our SUNSHINE CIRCLE—early investors in bringing the Earthseed Vision to life! Among other perks, joining the Sunshine Circle will allow you to participate in Earthseed-hosted workshops (about 1/month) for free.
---
Earthseed Land Cooperative!
Earthseed is a center for community resilience through cooperative ownership of land and resources. We are a transformational response to systemic oppression, committed to centering People of Color and other communities pushed to the margins..
Our work is to support our members, our compañerxs in resistance, and our broader communities: to grow food, to grow jobs, to grow campaigns, to grow spirit and mind; to hold ceremony, to hold our differences, and to hold our common liberation.
In 2016, Earthseed Land Cooperative purchased a beautiful 48-acre property in Durham County! This land has woods for roaming, fields for growing, and multiple structures to house our vision. Our members have already begun making trails, hosting groups, holding ceremony and saving seeds.We are clear that our communities need access to space for convening, organizing, celebrating, healing and beyond.
Earthseed's Mission: To increase the self-determination of ourselves, our communities and generations to come, by providing access to land and structures that enable us to build wealth, foster environmental sustainability and actualize community wellness.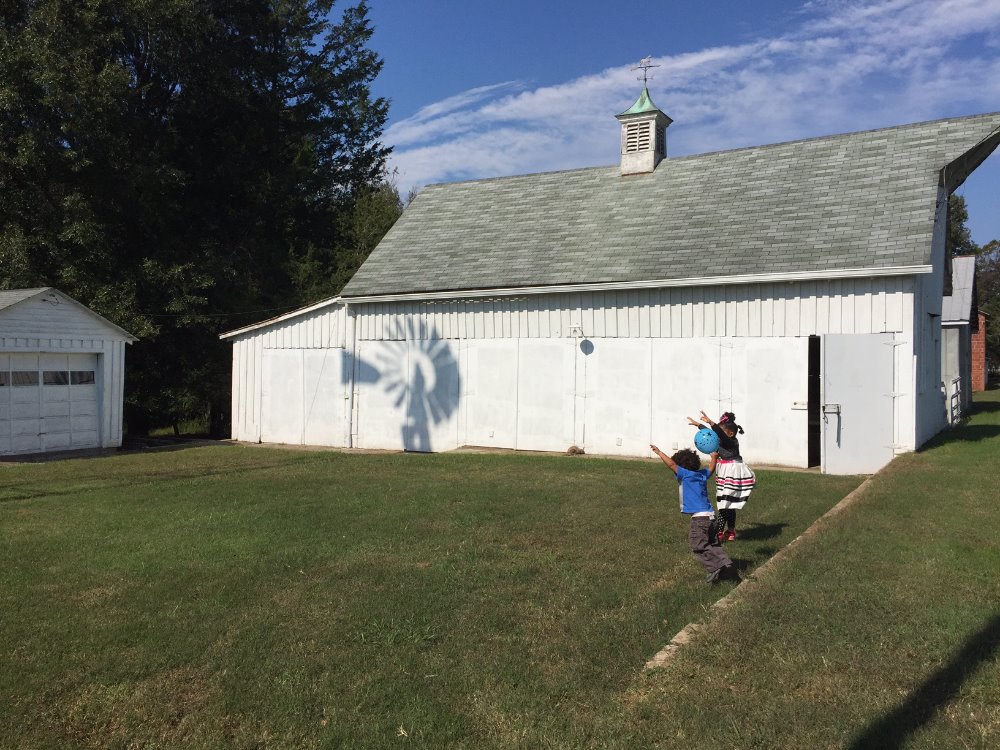 A bit about cooperatives: A cooperative enterprise is based on the values of self-help, self-responsibility, democracy, equality, equity, and solidarity, as well as accountability and transparency. And, it must operate democratically, according to a set of principles—set by the International Cooperative Alliance—that include open membership, equal voting rights for each member regardless of how much is invested ("one person, one vote"), returns based on use, continuous education, and concern for the community.